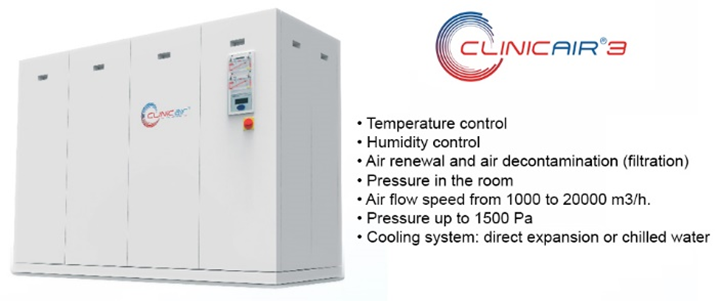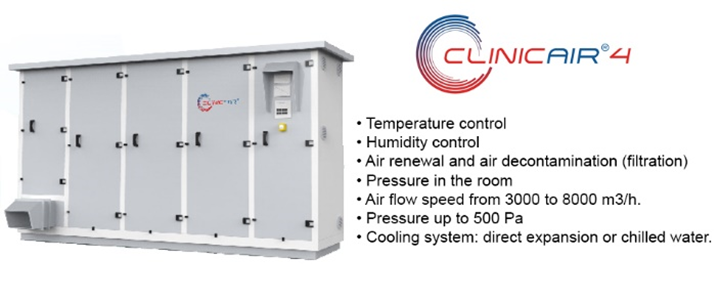 The CLINICAIR® air handling unit can be installed in private medical, surgery, obstetrics clinics, private and public hospitals. It's 100% designed to be installed within "risk areas":
•Operating theaters

• Risk 4/3/2 operating rooms

• Resuscitation services

• Hemodialysis services

• Intensive care units in cardiology

• Induction rooms

• MRI rooms

• Coronary angiography rooms

• Tomography

• Angiography

• Endoscopy rooms

• Ophthalmic laser

• Delivery rooms

• Post-intervention care rooms

• Cytotoxic productions

• Cell therapy laboratories

• Hospital sterilizations

• ISO 5 hybrid rooms

• Burn rooms

• Post transplant chambers

• Organ transplant chambers

Clinicair can also be installed in industries, such as

• Microelectronics

• Food processing

• Pharmaceutical

• Aerospace

• Medical consumables

• P2 / P3 / P4 safety laboratories

• Veterinary services

• Cosmetics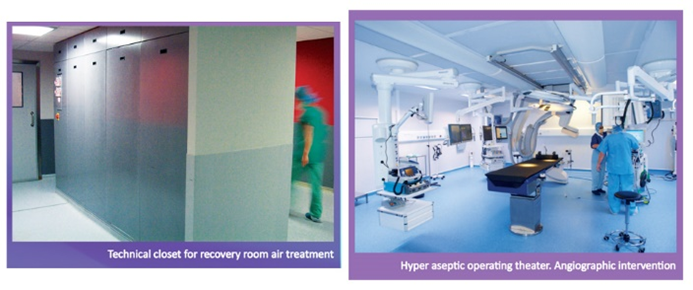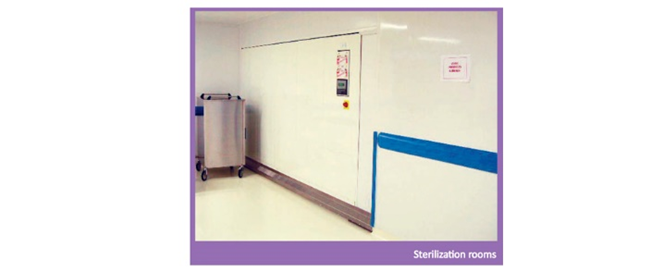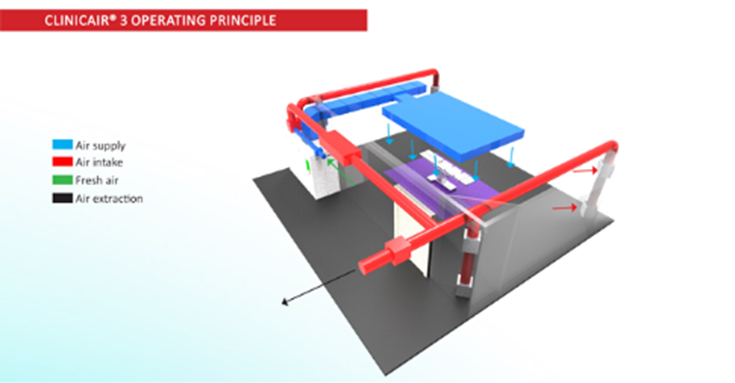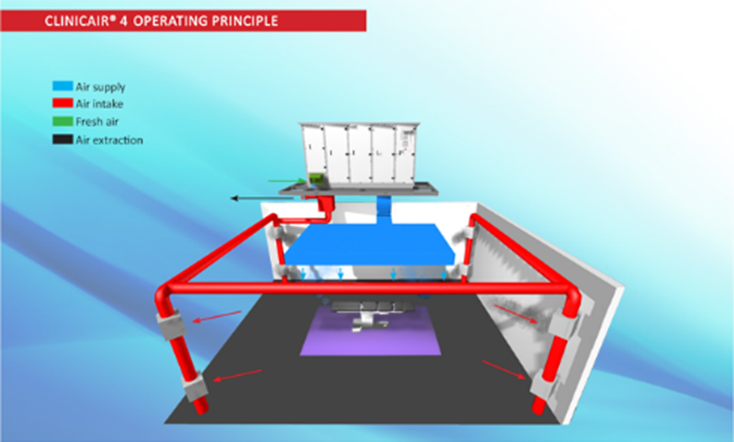 The range of ATA Laminar Air Flow Ceilings ensures efficient protection against contamination which can occur during invasive acts and caused by airborne inert or living particles
ATA Laminar Air Flow Ceilings are available in square or rectangular shapes in order to suit any room layout and answer specific requirements to create a clean zone around the patient, medical staff and medical devices.
The ceilings are mainly used with CLINICAIR Air Handling Units, but can be also adapted to other AHU brands. The units are dedicated to operating rooms in order to fight airborne infections and meet ISO 5 standard (compliance with EN ISO 14644-1) as well as to the pharmaceutical industry.
They help to fight against cross-contamination and nosocomial diseases. ATA has developed a range to correspond the NFS 90-351 standard